What is it?
Clique books are slip in type albums where your guests can write their well-wishes beside their Clique pics. The booth can print either 2 2×6 strips or 2 4×6 prints depending on the package. The guests can take home one of the prints while the other is for the Clique book.
Sample of the 6×7 30 pages Clique Book for strips: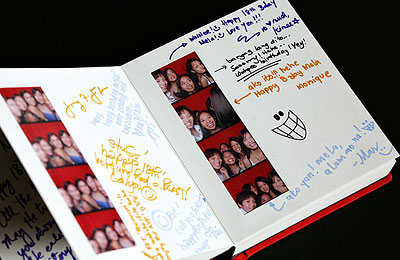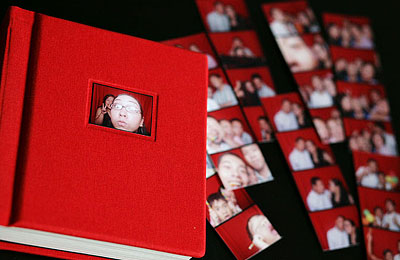 Sample of the 8×10 50 pages Clique Book for the postcard prints: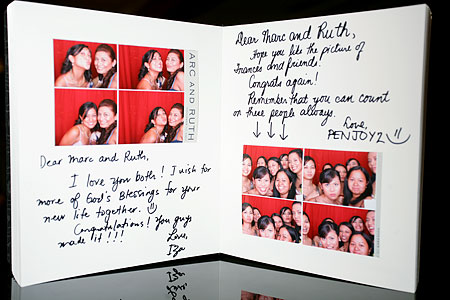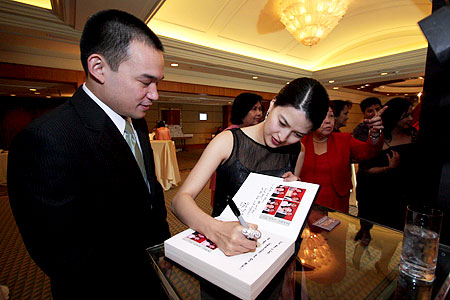 How much is a Clique book?
– P3,000 for a 30-page 6×7 book which holds 30 2×6 strips.
– P5,000 for a 50-page 8×10 book which holds 50 4×6 prints.