How does it work?
Party guests will enter the booth and press the button to start. The booth takes three to six shots (depending on the package chosen) at 5 second intervals. Guests wait for about 30 seconds for their prints. Photos of the event may also be downloaded from the gallery.
What do I get?
You get a CD of all the photos as well as an online gallery. If you get onsite printing, guests can take home prints as souvenirs. There are 2 types of printing options. One is a 4×6 print with the 4 photos with your name and event details. The other option is two 2×6 photo strips, one copy for you and the other for your guests.
Option 1: With Event Details

Option 2: Two photostrips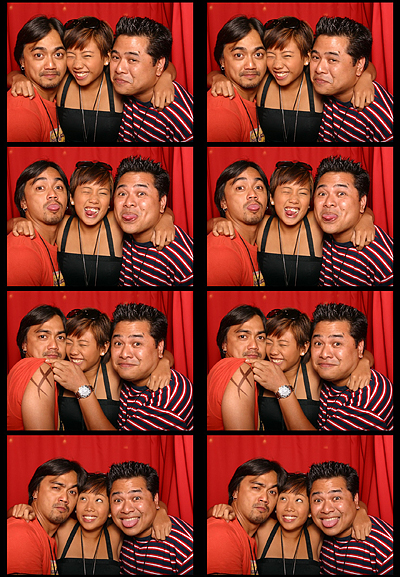 How do I book it?
Fill out the contact form or send an sms to +63917-6262632 to check for booth availability.